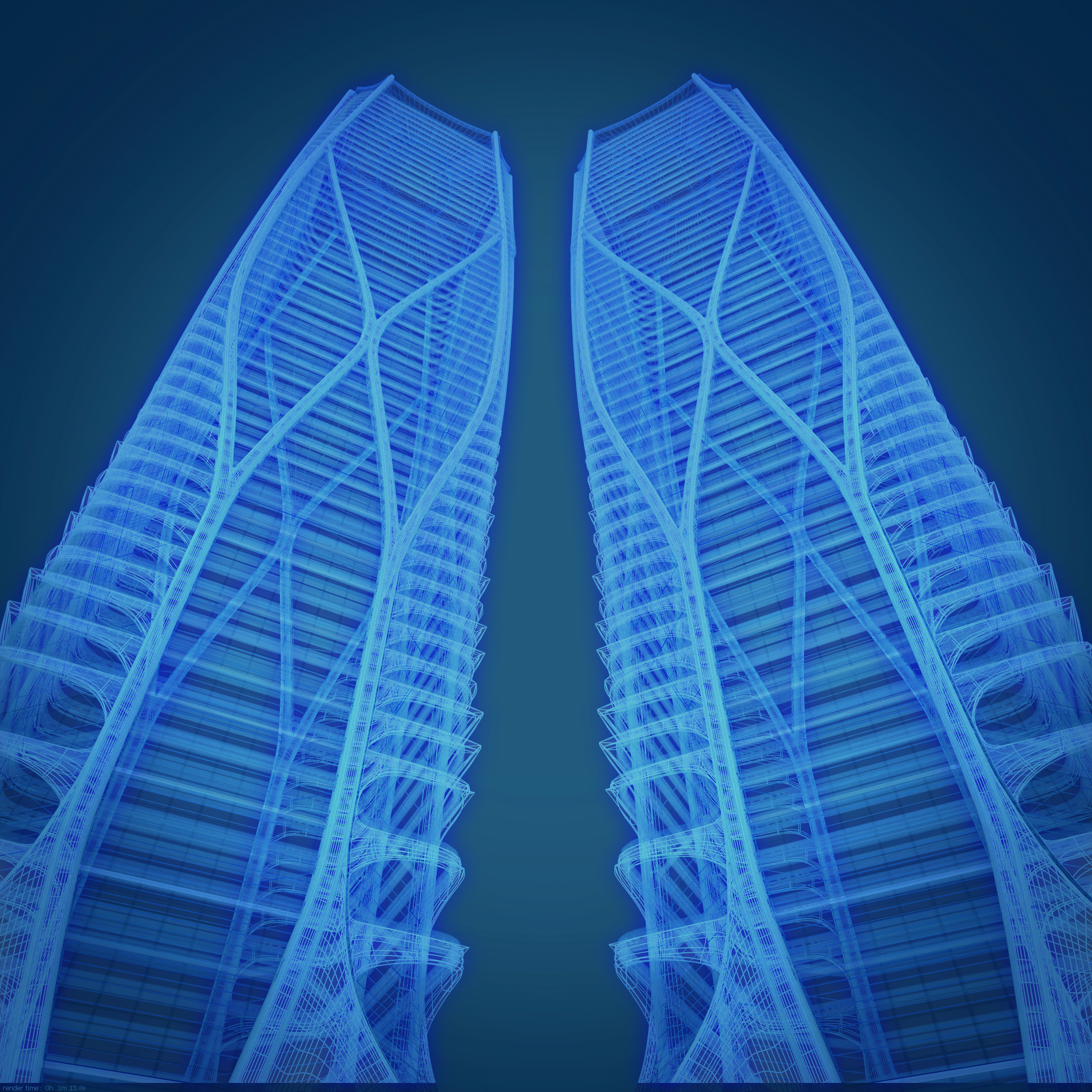 We spatially coordinate all major systems with the structural and architectural framework through SD, DD and CD stage models.
Why BIM clash detection is so important?
When systems are installed that overlap reserved mechanical space or interfere with mandatory building code clearance requirements, the result is time consuming and labor intensive field rework, which leads to construction delays, manpower scheduling conflicts, and increased costs.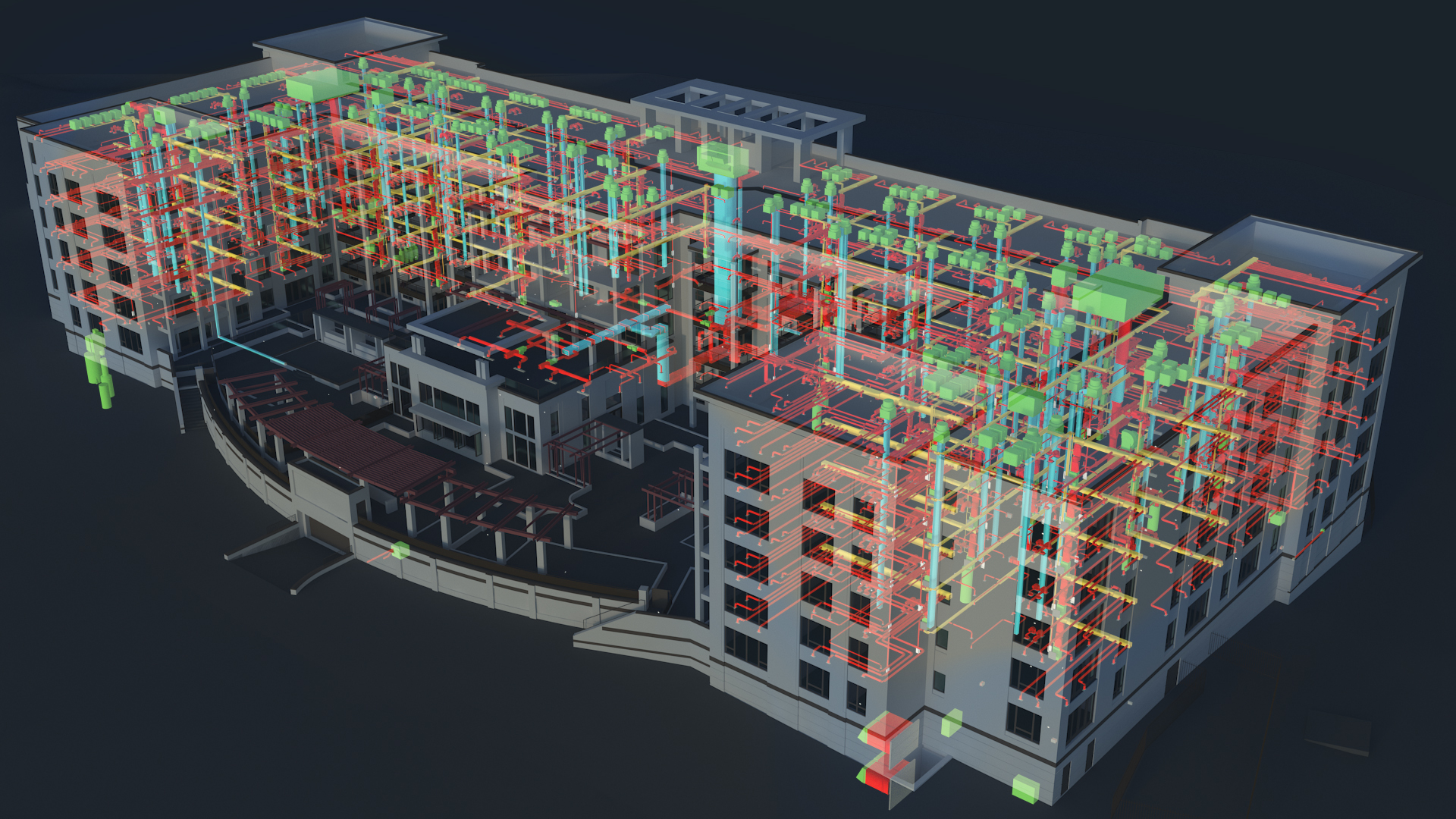 Causes of system clashes
One example is the mechanical room layout for industrial, commercial, or mixed-use facilities. Large HVAC systems or pumping equipment that must be installed has to not only pass through door openings and leave clearance for future removal and replacement, this equipment will also have many piping and electrical connections that require free and uninterrupted space to make proper connections.
Another example can be found when routing instrumentation cable trays, power conduit, and HVAC ductwork throughout a facility. Each of these systems will require clear space as they pass through the building. But when MEP disciplines are not properly coordinated during the design layout phase, multiple clashes can occur during construction.
And when you consider that power panels and high or medium voltage switchgear must have proper arc/flash safety clearance for repair along with overhead restrictions from any possibility of dripping liquids, you can understand the complexities of equipment interference and installation space violations that can easily occur.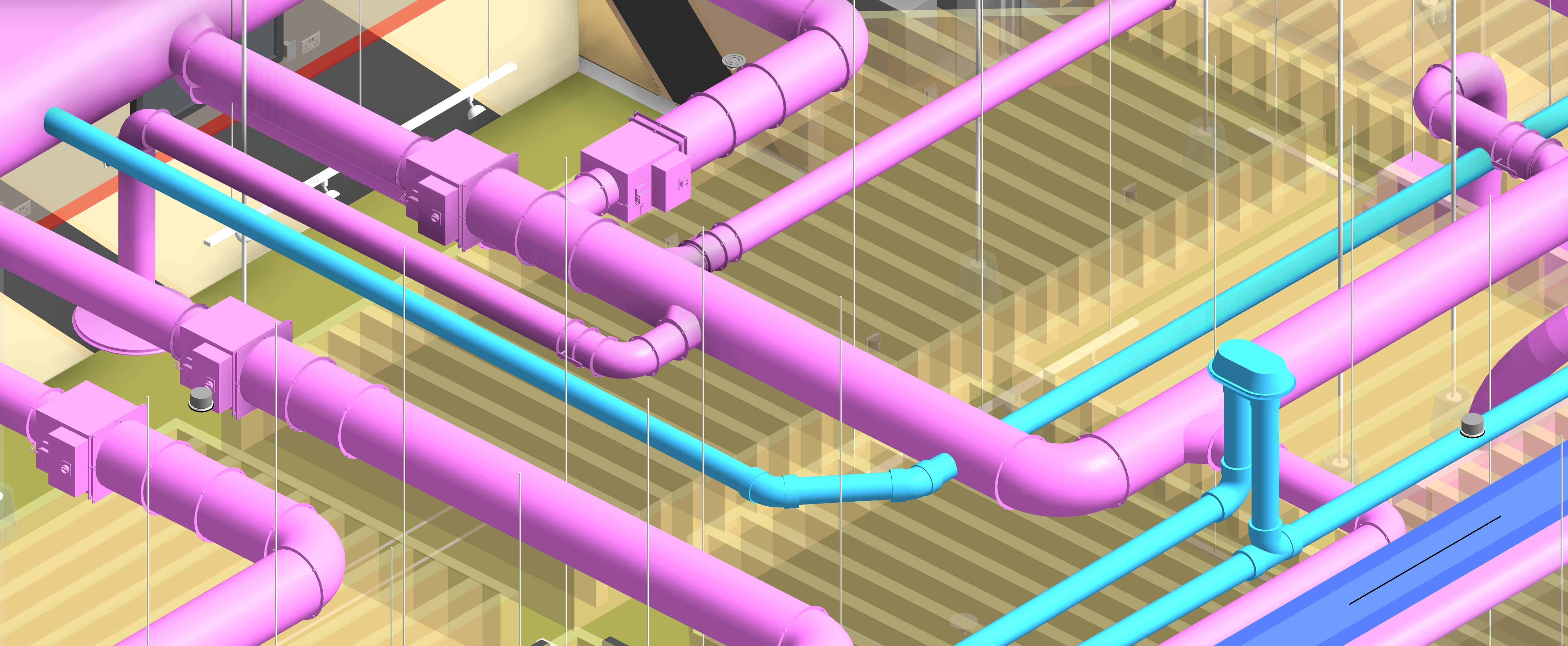 BIM clash detection
When BIM clash detection is implemented, a master model of the proposed structure is analyzed to verify the reserved floor space of all system equipment and the required X,Y,Z space coordinates of all pipe, duct work, cable trays, or +4″conduit associated with each system. In the past, systems design coordination was a tedious and time-consuming process that was prone to human error. Today's BIM clash detection software allows for an easier method to assess and resolve design decisions when an interference is detected.
During the BIM maturity level 2 process, the 3D model itself provides the collaborative environment in which separate disciplines can share data and spatial information. The 3D BIM clash detection software, when properly implemented will automatically flag any collisions between structural elements (walls, beams) and other geometry representing equipment, duct work or piping.
Let's get you started
Propel your firm to the next level of BIM