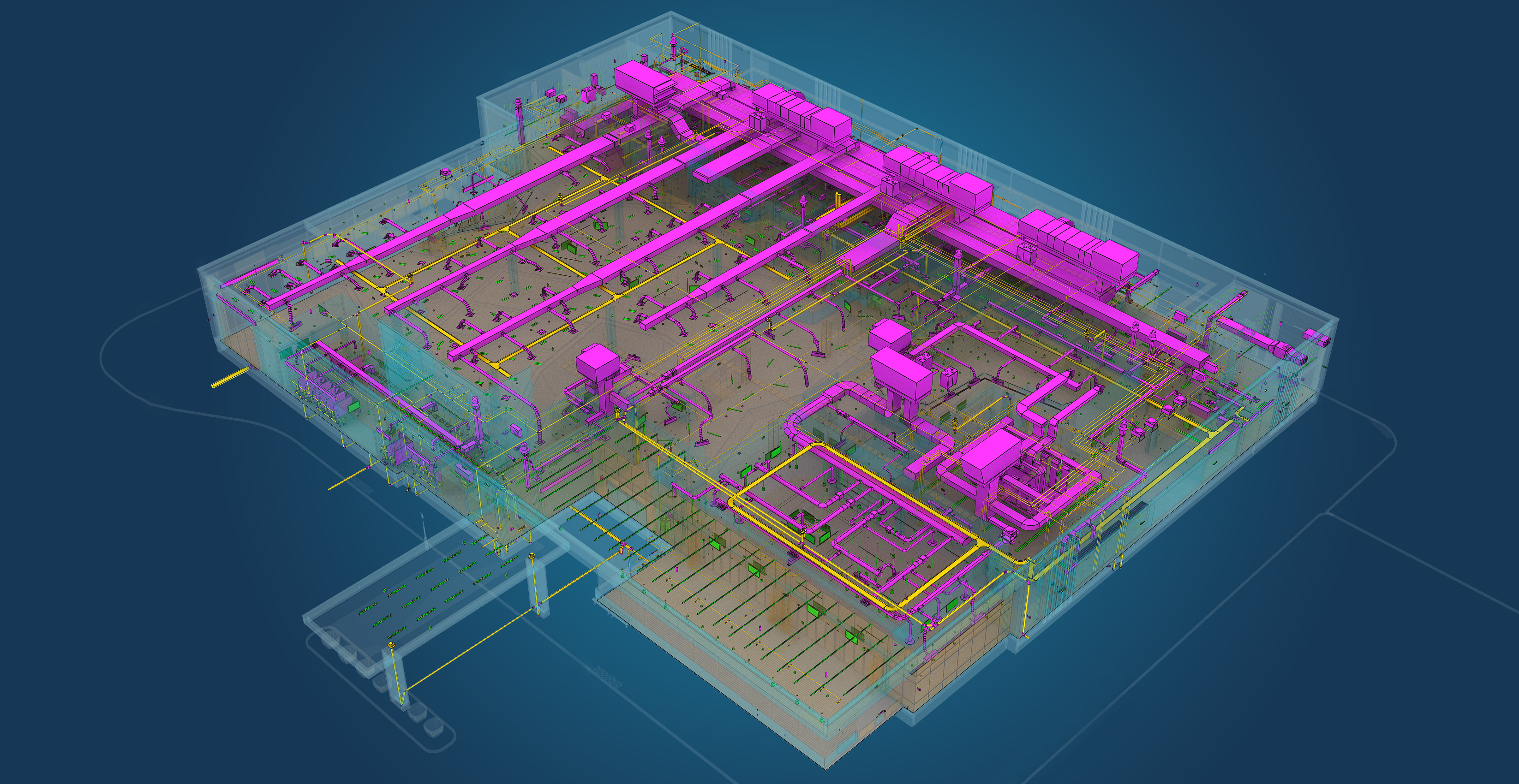 INDBIM is a leading MEP shop drawing services provider
Leveraging MEPF Shop Drawings for Top-Quality Engineering Designs
Why MEPF Projects Require prefabrication Shop Drawings
In today's rapidly-growing construction industry, it's increasingly becoming vital for mechanical, electrical, plumbing, and fire protection (MEPF) contractor to find practical strategies for coping with tighter project schedules and protracted material lead times. Multidisciplinary MEPF teams are exploiting powerful building information modeling (BIM) tools to respond in kind to fast-paced construction industry demands. One of the tools they're using is shop drawing, which is a very critical component of pre-construction information.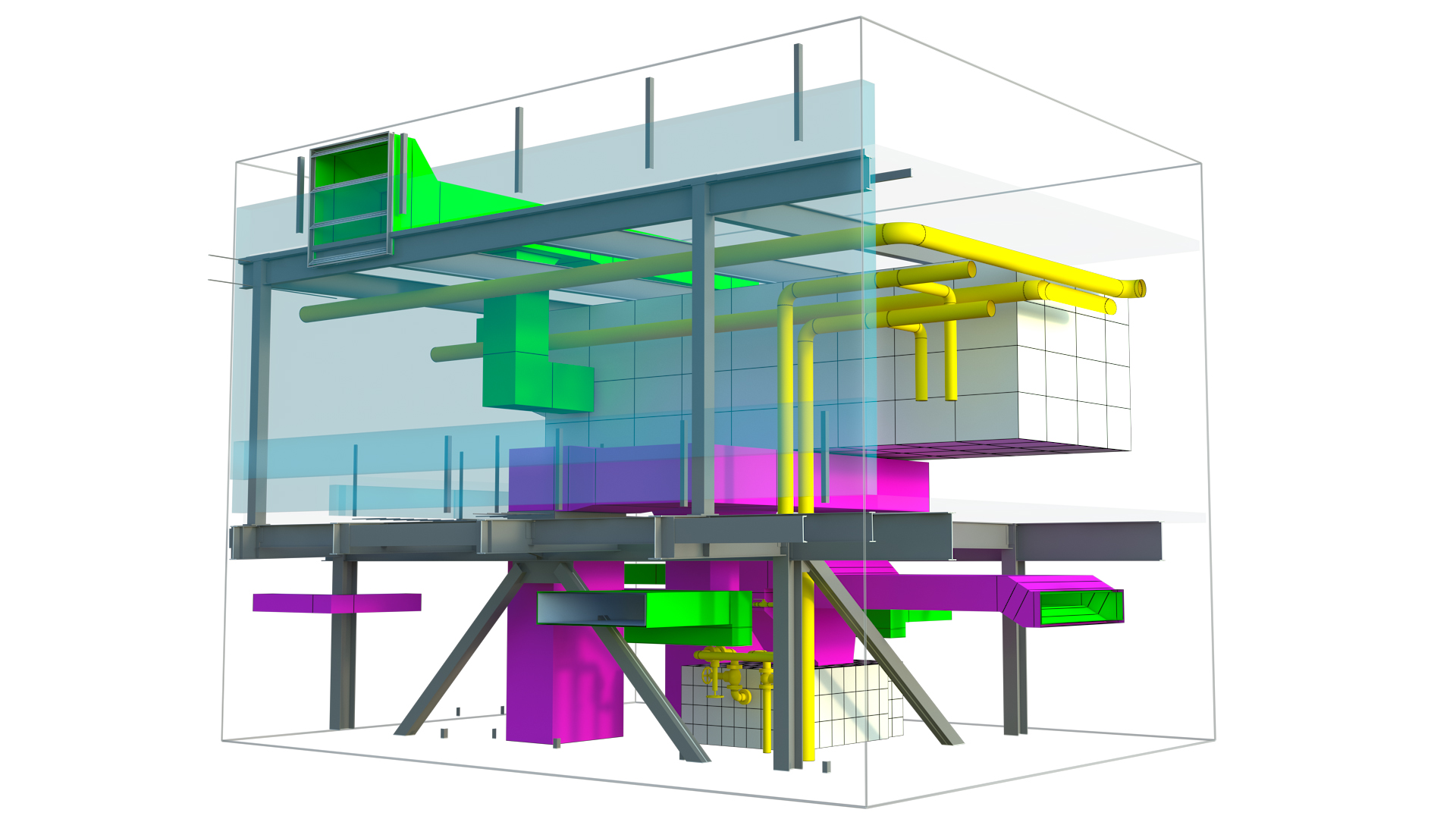 Mechanical Shop Drawings
MEPF contractors need the capability to analyze intricate building systems and to manage construction workflows cost-effectively so they can deliver quality customer service. They want to minimize construction cost, complete tasks faster, meet construction standards and local building codes, and optimize all construction materials and resources. Today, contractors can barely achieve their BIM objectives without accurate onsite and offsite prefabrication information. This is why MEPF shop drawings are a top priority for architects, engineers, and fabricators involved in building construction. Layout drawings give multi-dimensional views based on predefined user rules, and they include annotations, schedules, and other details needed to construct, analyses, lift, move, and put up a range of mechanical elements.
A design coordination workflow actively supports either 2D design layouts or 3D and BIM models for clash avoidance during construction phase that have traditionally been detected only in the field. In a 2D layout, shop drawing coordination may reveal a large number of system clashes and point to areas that need to be modeled in 3D. Projects that are based on a 3D model will translate the design-level concepts into fabrication-level documentation. Three dimensional models streamline the entire coordination process by resolving connection issues and allowing details to be based on a comprehensive structural view. Streamlined shop drawing submittal process which can include a vast amount of information from many vendors and fabricators, such as, assemblies, mock-ups, schedules, diagrams, technical specifications and product data information.
Plumbing Shop Drawings
Plumbing drawing serve as a guide for the development of plumbing lines, from concept to the ultimate piping system setup. These technical diagrams meet prefabrication standards and the contractor's specifications. For instance, detailed and accurate plumbing drawing help onsite personnel, such as plumbers and pipefitters, to understand all pipework and its interactions with other building systems and components. A technical drawing also depict the physical assemblage of equipment and the spatial relationships between systems.
Consider outsourcing the drafting of your prefabricated pipe assemblies to document all pipe sections along with their connected flanges and fittings. You will benefit from decreased labor costs and save critical time spent in the field connecting and welding or bolting pipes and fittings.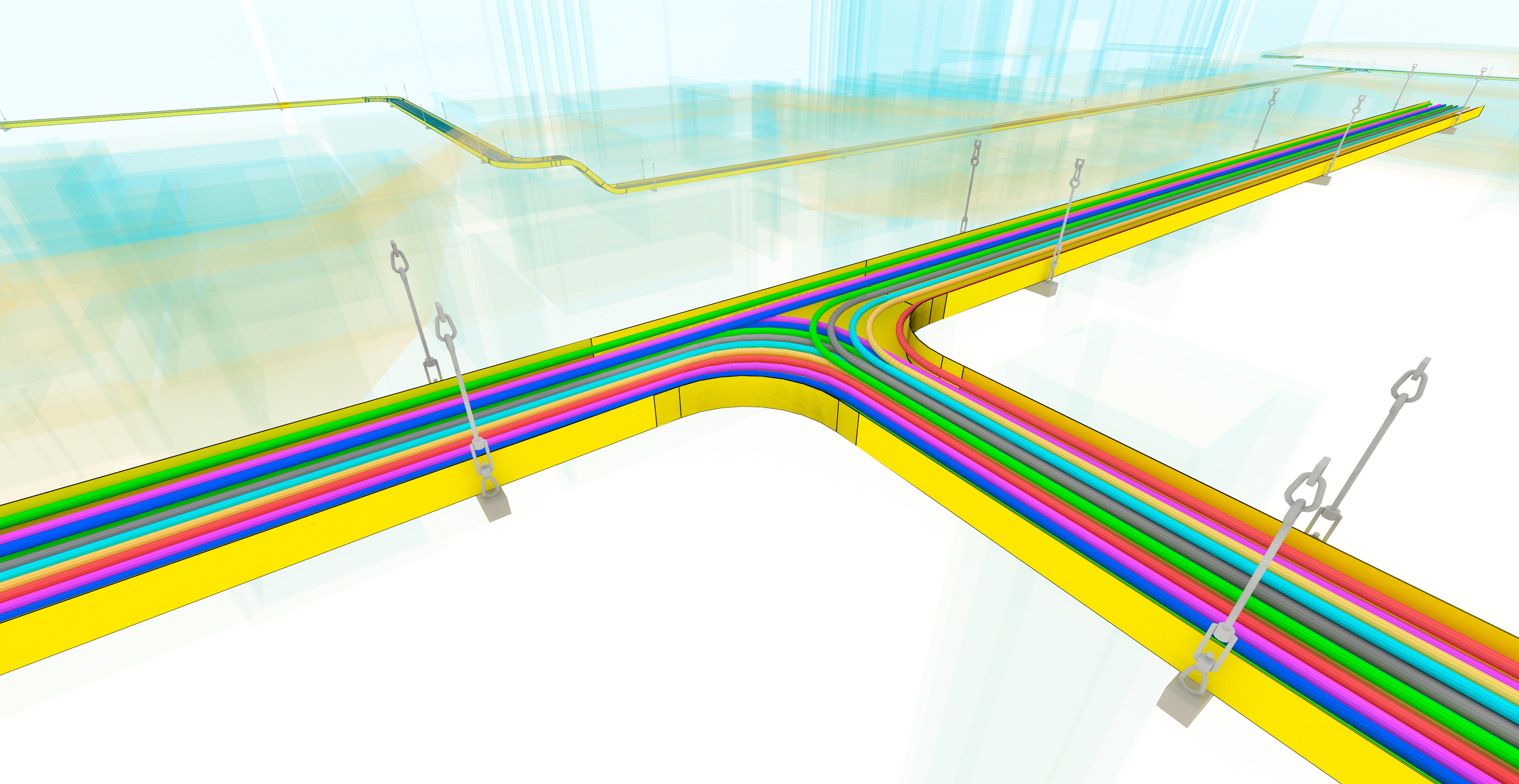 Electrical Shop Drawings
Electrical drawing are essential to the accurate fabrication of electric components and systems within a building. These drawings include details such as network loops, user-defined dimensions and ratings, component location relative to adjacent grid lines, and material schedules. Intelligent electrical shop drawings can be produced for control systems that automate the task of generating wiring lists for control panel builder and the creation of wire number labels, component tagging, and electrical load analysis. We can supply electrical schematics with wiring and component information which can be downloaded into spreadsheets for further use.
Fire Safety Shop Drawings
A contractor responsible for the design and installation of a fire detection and notification system needs to use shop drawings to get their project right each time. Typical fire alarm blueprints must meet requirements of the state, including being drawn to a specified scale. The models should show details such as the type and make of all equipment, number and type of circuits, zoning information, and wire types and sizes for every circuit.
Let's get you started
Propel your firm to the next level of BIM